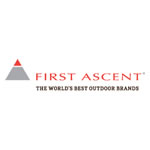 First Ascent
Founded by Siobhan Sheridan and Chris Watts in 1988, former colleagues in the London based outdoor retailer, Alpine Sports, First Ascent is a specialist sales agency and distributor representing a portfolio of the world's best outdoor brands and equipment. Working closely with these companies is a pleasure. In their respective fields they each produce the highest quality and most innovative equipment and share a passion for their sport and environment.
Having started from a flat in London we now enjoy our location in the Derbyshire countryside with the opportunity to run, bike, hike or climb on our doorstep.
All of the employees of First Ascent are active participants in one or more outdoor sports and can not only give first hand advice on the products we represent but also have experience of many of the climbing areas of the UK and the world.