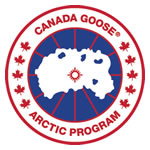 Canada Goose
PROUDLY MADE IN CANADA SINCE 1957
WORLD'S BEST INSULATOR.
NATURAL PROTECTION.
Founded in a small warehouse in Toronto, Canada, over fifty years ago, Canada Goose has since grown to be recognized internationally as one of the world's leading manufacturers of extreme weather outerwear.
We've kept 100% of our production at home in Canada because we are committed to outstanding craftsmanship. We believe it's critical to the integrity of Canada Goose and the quality of our products. We believe that no one can do it better. But there's a more important reason than that.Cold weather is part of our national identity, and there are no better judges of the quality of our products than those for whom they are designed — and by whom they were inspired. We're proud to have Canadians rely on us for protection in unspeakably cold conditions. We stay in Canada because that's who we are.
For more information:
Article for Canada Goose by Alex: